Google WiFi Pack of 3
Delivery
Eligible for same day delivery
Warranty
1 year manufacturer warranty
Share
"The best Wi-Fi system on the market."
Google Wifi replaces your old router network and works with your modem and ISP to create a mesh network. Increase your home's Wi-Fi coverage so you can stream, download, and share without missing a beat.
Smart and simple.
It's what you love about Google brought to home Wi-Fi. We've re-thought everything about routers for an experience that's flexible, reliable, reduces dead zones and handles your devices and online activities effortlessly.
How many Wifi points do you need?
Google Wifi has you covered, no matter what the shape or size of your home.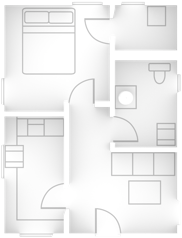 One
Small home or apartment.
500-1500 square feet.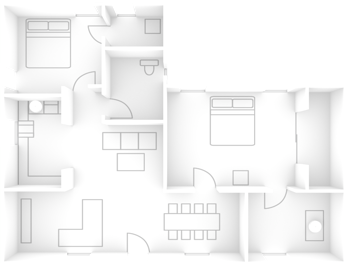 Two
Medium home.
1500-3000 square feet.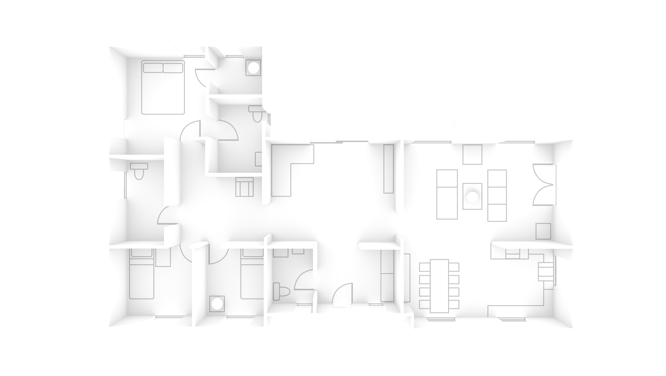 Three
Large home.
3000-4500 square feet.

Family-friendly controls.
Schedule a regular Wi-Fi pause on your kids' devices, like at bedtime or dinnertime. Plus, block access to millions of explicit websites.
Simple network control.
The Google Wifi app lets you see what's connected, run a speedtest, quickly troubleshoot, set up a guest network and more.
Set up in 3 steps.
1
Get the app.
2
Plug in your first Wifi point.
Use the provided cables to connect your first Wifi point to your modem and power.
3
Get online.
Follow instructions in the app.

Your network in your hands.
Knowledge is power.
See which devices are connected and how much bandwidth they use.
Give your kids a break.
Stay on top of screen time using family Wi-Fi controls.
Block websites
Automatically block millions of explicit websites from your kids' devices.
Prioritize a device.
Choose a device to get the fastest speed when it matters most, like your Chromecast when you're bingeing a new TV show.
Get your friends connected.
You can quickly find and share your password from the app, or even create a separate network for guests.
Brand
Google
Processor
Quad-Core ARM CPU - each Core upto 710 MHz
Memory
512MB RAM - 4GB eMMC Flash
Security
WPA2-PSK - Automatic Security Updates
Infineon SLB 9615 Trusted - Platform Module
Wireless
AC1200 2x2 Wave 2 WiFi
Expandable Mesh WiFi
Simultaneous Dual-Band WiFi (2.4GHz / 5GHz) supporting IEEE 802.11a/b/g/n/ac
TX Beamforming
Bluetooth® Smart Ready
Ports
Two Gigabit Ethernet Ports per WiFi Point
WAN and LAN on Primary WiFi Point; Both Act as LAN Ports on Additional WiFi Points
Power
15W Power Adapter
Color & Materials
White - Plastic